As I've mentioned before, I'm constructing a barbed wire pipe fence at Dove Ranch. I ordered the first set of parts from Hoover Fence online, not because they were cheap, but because they had all the parts I needed in just one location (their web site.)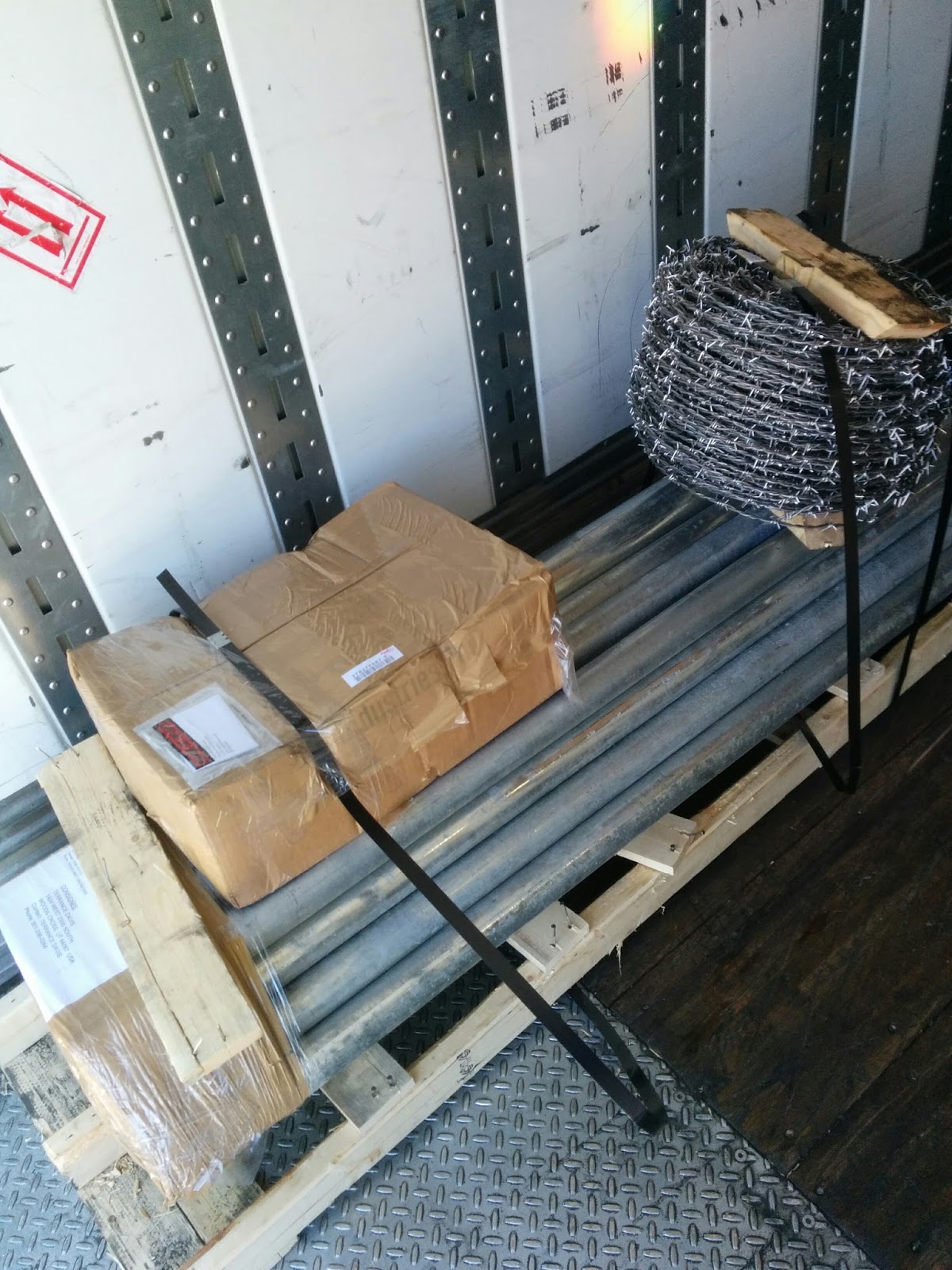 I'll also be the first to say they weren't the fastest. I order one month before it arrived. However, the convenience of having all the parts on one easy-to-use web site cannot be overstated.
I thought about doing a traditional barbed wire fence with thick wooden posts, but they are so heavy and big, I wasn't sure I could get them up to the ranch by myself. The metal pipe is just as strong, not susceptible to fire damage or rot. Also, I can fill them with concrete to make them stronger.
I'm really anxious to get started on the fence, right away. My wife was teasing me that if I'm not home when she gets home tonight, then she knows I couldn't resist going up to work on my fence.
Unfortunately, I don't have time to work on the fence today. I have way too much work I've ignored around the yard. I'll settle for checking to make sure all the parts I ordered fit properly.